Living Abroad During the Pandemic


March 18, 2021




1:30 pm - 3:00 pm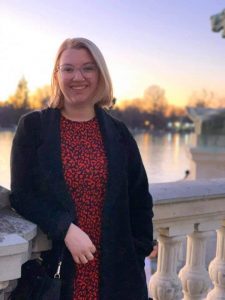 Lilli Reilly is a Philadelphia native and graduate of Temple University with degrees in Global Studies and Spanish. She has been employed as a language assistant at a K-12 Catholic school in Pamplona, Spain since the fall of 2019. In the spring of 2020, just as she thought she was getting used to life in Spain, the pandemic put the country into lockdown and sent everything she thought she knew out the window. In this presentation, she will discuss cultural differences between her native country and Spain, differing responses to the pandemic, and how Covid-19 has changed daily life in her newfound home.
Description:

A link to join this virtual event will be emailed to you.