We're sorry, but all tickets sales have ended because the event is expired.
The Psycho-social Impact of Covid and Social Injustice: Examining our Own Views


August 12, 2020




1:00 pm - 3:00 pm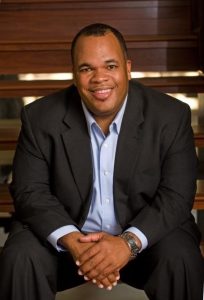 Presented by Kenneth Fowler, PhD, LMHC
UPSLIDE brings you this thought-provoking presentation that will explore the psychological and social impacts of this historic landscape of pandemic and social unrest that we find ourselves in.   There is much to consider in terms of understanding and addressing the context and the forces at work.  It will also be an opportunity to explore how individuals can cope, adapt, and become agents of positive change.   Please join us for an important, interactive webinar with Dr. Fowler.  Register here to receive your link to join. For more info, email  Ruth.nickens@talgov.com
ABOUT DR. FOWLER
Dr. Kenneth E. Fowler is dedicated to the practice of supporting others in their pursuits of happiness and harmonious and prosperous lives. A graduate of Florida State University and Florida A&M University, he received his Doctorate in Marriage and Family Therapy from FSU and established his private therapy practice here in Tallahassee.  Dr. Fowler has also served as an adjunct assistant professor at both Universities.
Dr. Fowler is a strong advocate for children and family issues, and he is widely respected for his expertise in psychological trauma.  Dr. Fowler has assisted with debriefing of first responders in the aftermath of disasters, such as 9/11 and Hurricane Katrina.  Currently, he consults with the United States Armed Forces to help returning soldiers and their families deal with the effects of war and PTSD.
In addition to his passion for providing therapy to victims of trauma, he also loves consulting and training in professional settings.  His seminars on employee morale, conflict resolution, workplace violence, personality differences, and inspired management are just a few of the topics that have helped business owners and their employees apply to their work environment. He has become affectionately known as Florida's "Dr. Ken."
A Zoom link to join the event will be emailed to you  the day before or morning of the event. 
This class may be recorded for future viewing on demand
Despite our temporarily closed doors, we are working hard to develop and share opportunities (such as virtual, live and on demand classes) to keep our participants active, optimally aging, and socially fit. Classes, activities, and many of our staff, are funded by donations to the non-profit TSC Foundation.

 

Now more than ever, your support is very important to make this possible and we encourage your donations for virtual and on demand classes, go to www.tallahasseeseniorfoundation.org/make-one-time-gift/ or checks can be mailed to: TSC Foundation, 1400 N. Monroe St. Tallahassee, FL, 32303.
Description:

A link to join this virtual event will be emailed to you.