Water – Liquid Gold Part 2


May 11, 2021




3:00 pm - 4:30 pm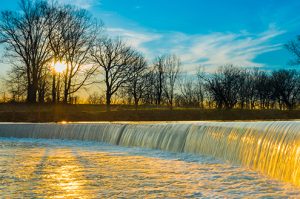 May 11 3:00 – 4:30 p.m. Water is our most precious natural resource. There are substitutes for the use of petroleum, coal, metals – we can even live for a few months without sunlight, as in northern Alaska or Antarctica. But imagine no water for a fraction of that time! Florida Professional Geologist, Joe Haberfeld, will examine our water supply sources, the primary uses of water, and drinking water treatment. What happens after water is used? It becomes wastewater and must be treated and disposed of with care to minimize the effect on our environment, including the water resources that we use for drinking water. Water treatment and disposal options will be presented. We will also look at the birth of the environmental movement, environmental regulations, case studies, hot topics, and items of local interest.  2-part virtual class on Zoom. Register for each session. Fee $5 per session.
Description:

A link to join this virtual event will be emailed to you.