We know you depend on the Senior Center for social connection and access to other resources and social supports. During this temporary closure, should you need to chat, have questions or are seeking resources – we encourage you to call us at 850-891-4000, M-F, between 8 am – 4 pm, or email us (click here for a list of staff contacts).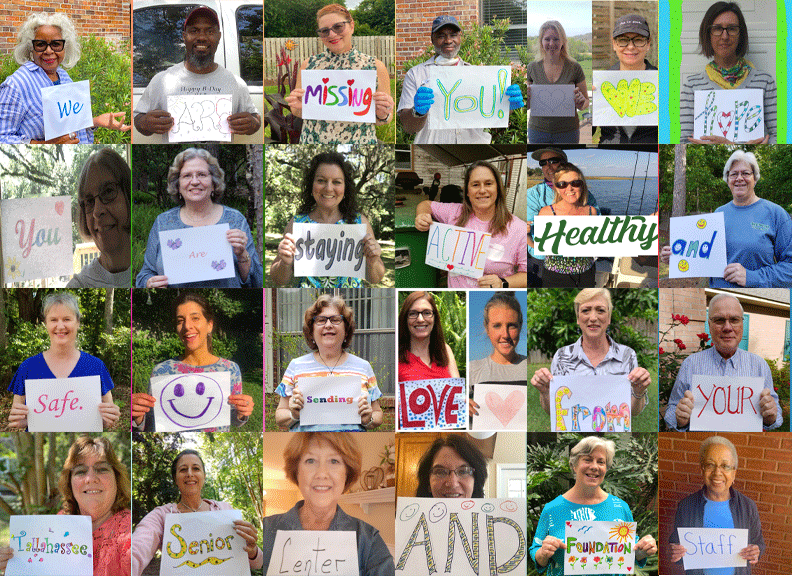 Information
For the latest COVID-19 information and updates on by the CDC, click here,
for the Florida Department of Health, click here,
and for the City of Tallahassee, click here.