Dear TSC Friend,
Thanks to your generous donations and continued Membership, Tallahassee Senior Center programs are happening! As physical distancing has become the norm, I'm proud of our TSC Team for stepping up to the challenge of finding new ways to meet our mission of helping people be socially fit.
Even now, just as when we gather together, the TSC team, board members, and volunteers are connecting with and supporting our participants, members, and partners. Although our operations are limited due to COVID-19, seniors need us now more than ever! Let me share with you some ways your Membership dollars are keeping people in touch.
Every week, classes continue to be offered online. Our hope is that these Fitness, Art, Lifelong Learning and Wellness programs allow you to stay connected, and mentally and physically healthy.
Our Constant Contact email blasts are sent to about 10,000 recipients weekly, loaded with resources, activities, and ideas for staying engaged. Thanks to those who have encouraged us with your complimentary feedback. We feel your love.
Also, The "old fashioned" telephone call.  Before email, Facebook and Zoom, phone calls were the means of keeping up on community happenings and talking to friends. Over the past months, our TSC Team has called over 3,000 participants and members. The response has been overwhelmingly positive. Our goal is that no one feels alone, even though they may be home alone.
As a City of Tallahassee service, our facility costs and some of our staff are covered, but our Programs are funded and dependent on your Membership donations. If you can, I hope you will continue to support these programs by renewing your Membership.
We need your continued support to sustain programs until we meet face-to-face again. It's exciting to implement this virtual senior center, while helping more seniors stay healthy and socially connected. Thanks to you, we will help seniors navigate through this time.
You can be part of helping others by joining or renewing your membership to the TSC Foundation or by making a donation.
Checks can be mailed to: TSC Foundation, 1400 N. Monroe St. Tallahassee, FL, 32303.
Thank you so much! Please continue to stay safe – and stay well.
Working for you,
Sheila & Your TSC Team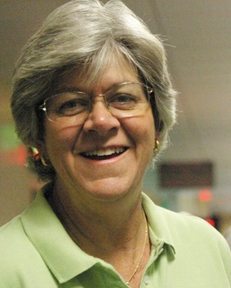 The mission of Tallahassee Senior Services is to offer programs, activities, and opportunities designed to encourage active living, optimal aging, and social fitness for independent adults age 50+.