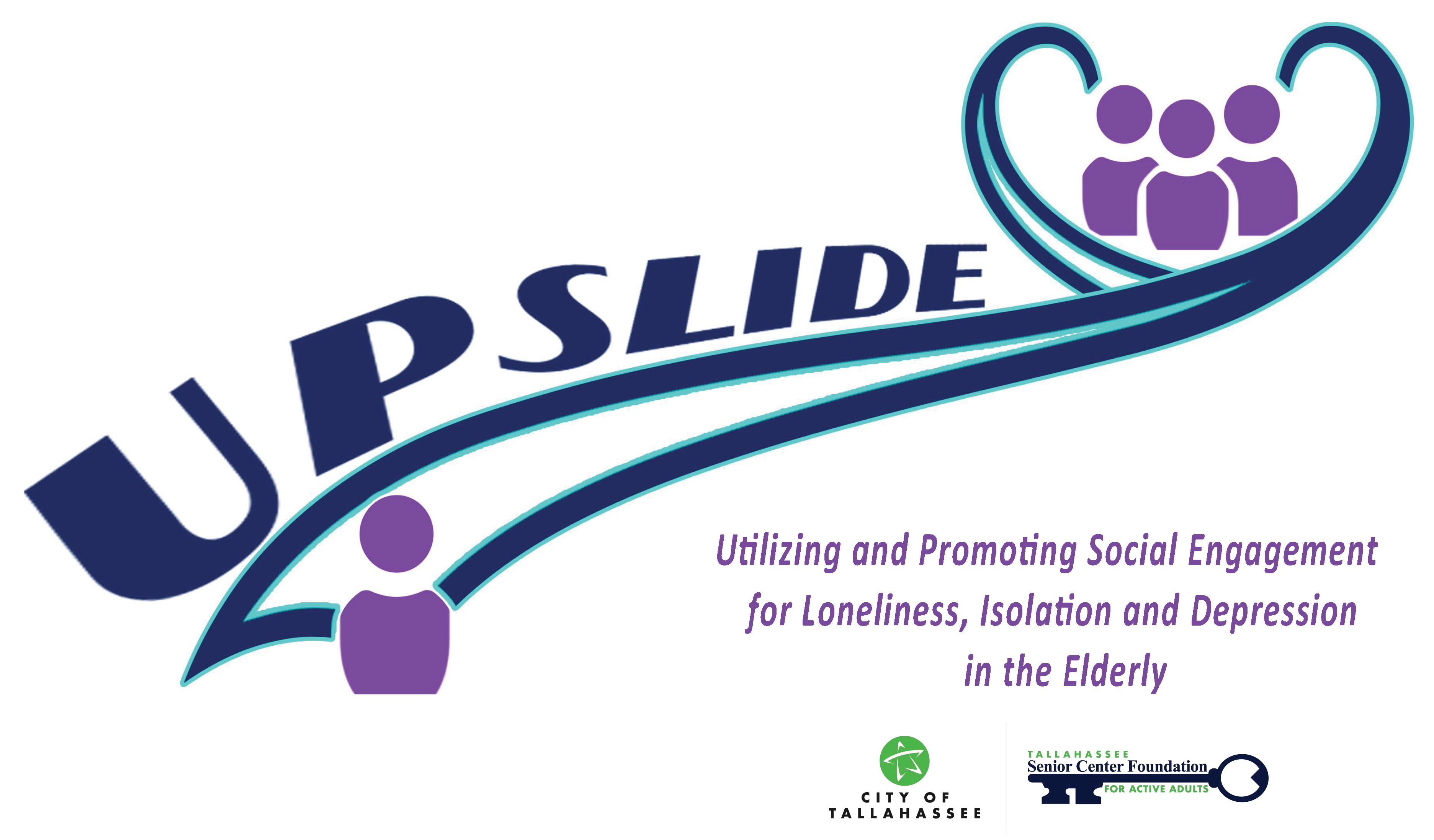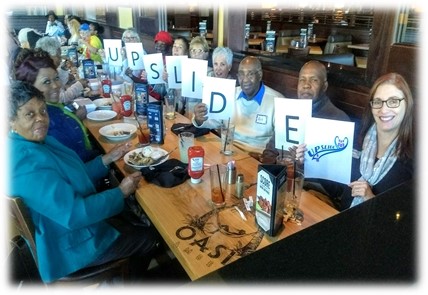 Utilizing and Promoting Social Engagement for Loneliness, Isolation and Depression in the Elderly
If you need more social interaction in your life, UPSLIDE is the program for you! A twice award-winning program, UPSLIDE brings people together and provides opportunities for meaningful connection. UPSLIDE helps adults age 50 and older become and stay socially engaged.
Research finds that more than 50% of older adults feel lonely.
Prolonged loneliness is harmful to your physical and emotional health.
Being socially connected can enhance your quality of life.
Our Friends Connection chat groups are a great way to begin your journey to new friendships. We are a welcoming community of support, and we would love to have you! They provide social interaction in a fun, relaxed and creative environment.
UPSLIDE Friends Connection:
Tallahassee Senior Center: Mon. 3:00-4:30 pm and Thur. 1:00-2:30 pm
Virtual (via Zoom) Tue. 1:00-2:30 p.m. Call or email for link.
Lincoln Neighborhood Center: 2nd & 4th Wed., 12:30-1:30 pm
Assessment Visits

One-on-one meeting to determine how UPSLIDE can best support you
Individual Counseling

Private sessions with an UPSLIDE counselor to address challenges and improve relationship skills
Social Engagement Support

Spend time exploring your interests and available options
Transportation, Technology & Resource Assistance

Get help with all of these!
For more information, email Melanie.Lachman@talgov.com or call 850-891-4066.
Services are provided at no cost to participants, but donations accepted.
In 2020, UPSLIDE was awarded National Institute of Senior Center's (NISC) Program of Excellence Award for Best Health and Wellness Program.
In July 2022, UPSLIDE was awarded the Innovation in Health Award by the National Recreation and Park Association (NRPA). This award recognizes UPSLIDE's impact in fostering a culture of health in the community.